AILEY MOVIE PREMIERE
&

RECEPTION

Featuring Special Guest, Jamila Wignot, Movie Director
Kansas City Friends of Alvin Ailey invites you to the premiere of the movie AILEY on August 5, 2021 at 6:30 PM. The film provides a portrait of dance pioneer Alvin Ailey, told through his own words. Join us for our Exclusive Red Carpet Event at Ward Parkway AMC.
Your $25 ticket purchase includes:
Viewing the movie

Free full size AILEY movie poster

Popcorn and Soda Combo

Interaction with the movie director Jamila Wignot during a pre-show introduction and post-show Q&A
Please note: You can only buy tickets using the ticketing form on THIS PAGE, tickets will not be available for purchase on the night of the premiere. Seating is limited, only two tickets available per transaction.
Join us for the Pre-Show Reception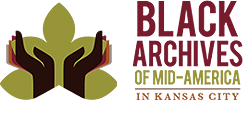 August 5, 2021
3:30 – 5:00 PM
Black Archives of Mid-America
1722 E 17th Terrace
Kansas City, MO 64108
The reception is free and open to the public. Guests will have the chance to:
View Alvin Ailey's Personal Papers on display (from the Allan Gray Family Collection)

Meet & participate in a Q&A Session with AILEY movie director Jamila Wignot

Enjoy light snacks and beverages