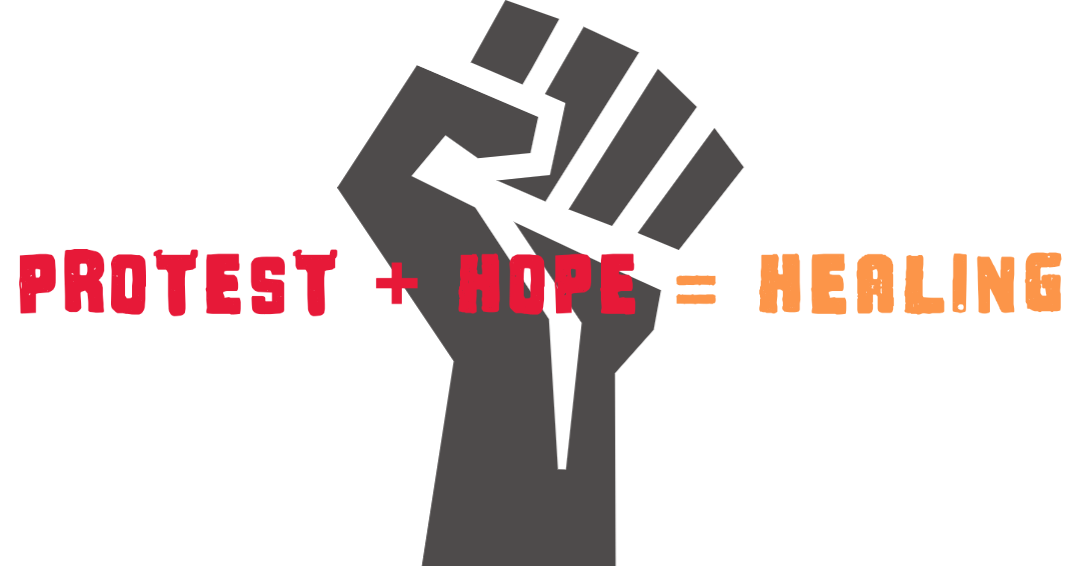 Saturday, October 2
2:00 PM – 3:30 PM
St. Mark Center for Child Development
2008 E. 12th Street • KCMO • 64127
Protest+ Hope = Healing
Kansas City Friends of Alvin Ailey Vision – A diverse community united by dance to inspire and change lives
 It is with this thought or mantra that we channel the collective.  Striving to be all that you can imagine each day. Embody the hope that we are born with. Develop the courage to challenge injustice and heal the world and broken hearts.
Today is always the first the only day we have… Change starts with a thought.
Program
Welcome Tyrone Aiken, Chief Artistic Officer
Together we breath….
Courtney Collado
Loving You
Choreography: Tyrone Aiken
Music: Al Green
Dancers: Kennedy Banks, Courtney Collado, Marcus Johnson
Why Art
Maria North Morgan "Maria North Morgan is a lifelong civil rights attorney who has spent her career fighting injustices caused by racism. The artwork you see today is part of a series created called The Pandemic/Revolution 2020.
Light
Choreography: Tyrone Aiken
Dancer: Courtney Collado
Music: Take 6
My Black History
Poet: Natasha Ria El Scari
I think so often we think of Black history as "out there". This isn't true. Our families have their own stories of resilience, and we are not monolithic. I want to show how we continually reinvent ourselves!
Owens/Cox Dance Company
I love This World
Choreography: Jenifer Owens
Dancer Christopher Page Thomas
Music: Brad Cox
The Black Repertory Theater
August Wilson's Ma Rainey's Black Bottom
Performer: Damron Armstrong
You For
Choreography: Tyrone Aiken
Dancer: Marcus Johnson
Music Jon Baptiste
Something New
Poet: Jose Faus
Heart and Home
Choreography: Tyrone Aiken
Dancer: Kennedy Banks
Poem: Sheri Purpose Hall
Poet: Glenn North
Today Is The Day
Choreography: Tyrone Aiken
Dancer: Latra Wilson
Music: Abby Lincoln, Max Roach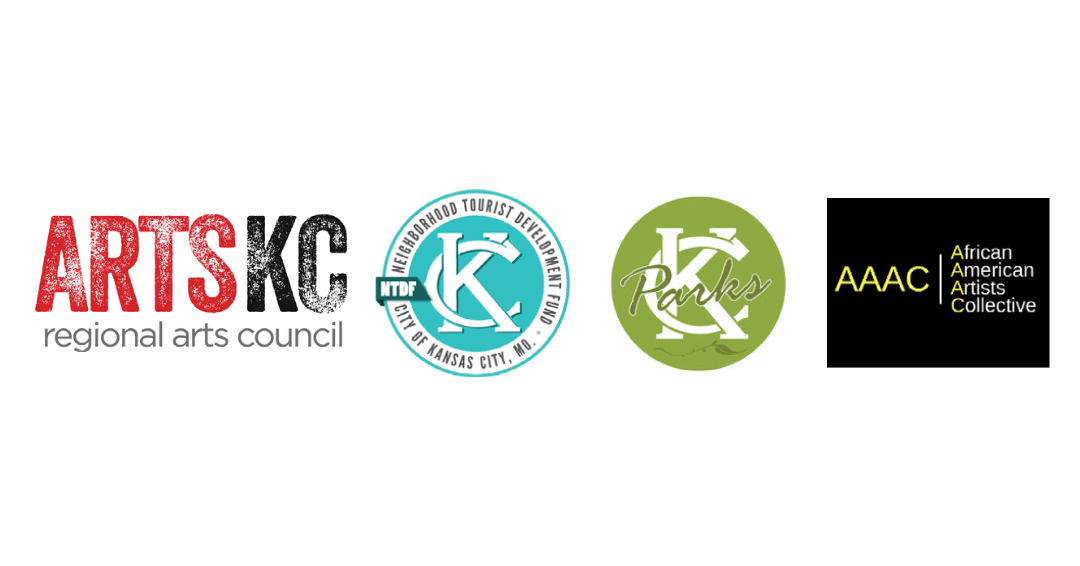 Board of Directors
Tammy Edwards – President
Julianne Story – First Vice-President
Lisa Klein, Ph.D. – Second Vice-President
Gene Agee – Treasurer
Jesse Barnes – Secretary
Allan Gray, II – Chairman Emeritus
Members
Jamie Allen
Brittany Barrientos
Brandon Boulware
Bunni Copaken
Karen Curls, PhD
Donna Davis, PhD
Chris DeVolder
Wesley Fields
Carolyne Gakuria
Jane Gard
Carlos Gomez
Lindsey Heinz
Gina Hull
Sharon Hoffman
Nate Hogan
Kelly Murphy
Jessica Thompson
Dr. Marjorie Williams
Kimberly Winter
Jean-Paul Wong
KCFAA Staff
Melanie Miller − Chief Executive Officer
Tyrone Aiken − Chief Artistic Officer
Melissa Taylor – Director of Development
Gabriell Butler – Director of Marketing
Michael Joy – Director of Artistic & Educational Programs
Elaina Thomas – Master Teaching Artist
Shayn Heard – Finance Associate
Weegie Vaughn – Finance Assistant
Cathy Jolly – Development and Events Coordinator
Special Thanks
St Mark Child and Family Development Center
Deidra Anderson
Kansas City Parks and Recreation Department
Karmen Bradley
Sonié Joi Ruffin