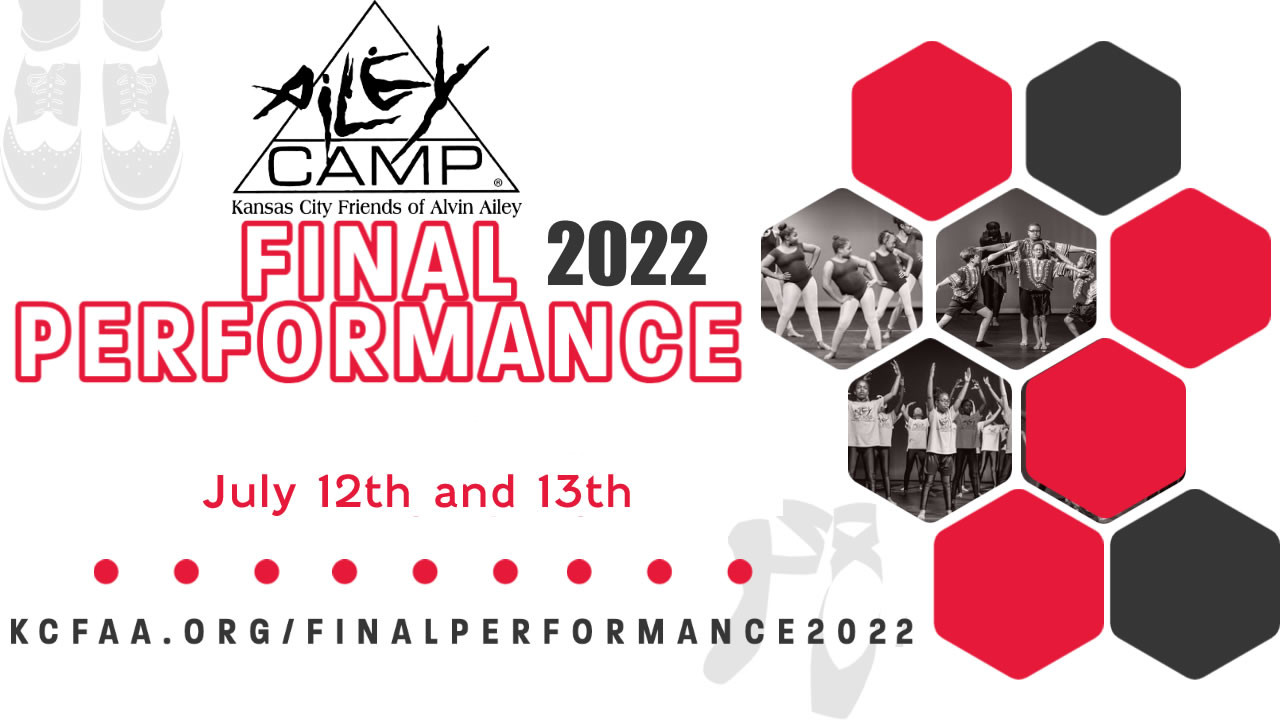 AileyCamp Missouri 2022 Final Performance Program
A Journey of Faith
The Hunt
Choreography Inspired by: Robert Battle (The Hunt 2001)
Restaged by: Nasha Thomas and Torens Johnson
Music: Les Tambours du Bronx
Dancers: AileyCamp Missouri
Welcome
Tyrone Aiken Chief Artistic Officer, Melanie Miller Chief Executive Officer, Nasha Thomas, National Director AileyCamp, Torens Johnson Deputy National Director AileyCamp
Levity
Choreography: Courtney Collado
Dancers: AileyCamp Group C
Music: Calvin Harris
Percussion
Composition: C. Jaisson Taylor
Dancers: AileyCamp Group P
Music: Don Pullen
Untitled 11
Choreography: Marcus Johnson
Dancers: AileyCamp Group A
Music: Don Pullen
Creative Writing
Group C – Ava Winsett, Valary Webb, Group A – Eriyana Norwood, Samyra Jones
Faith Revolution
Choreography: Toinette Tomayo
Dancers: AileyCamp Group P
Music: Lowkeymali Remix Kirk Franklin
Power
Choreography: Morgan Freeman
Dancers: AileyCamp Group M
Music: Beyonce
Creative Writing
Group M – Eva Henry, Laila Martin, Group P Alicea Williams, Sa"Kaya Jones
Memories from yesterday creating paths for tomorrow
Video Collage
Staff Introductions
Love and Happiness
Choreography: Tyrone Aiken, Courtney Collado, Morgan Freeman,
Marcus Johnson, Toinette Tomayo
Dancers: AileyCamp Missouri
Music: River Ocean featuring India
**We would like to thank our Campers, Parents and Families, Sponsors, Partners, Staff and Volunteers for your support.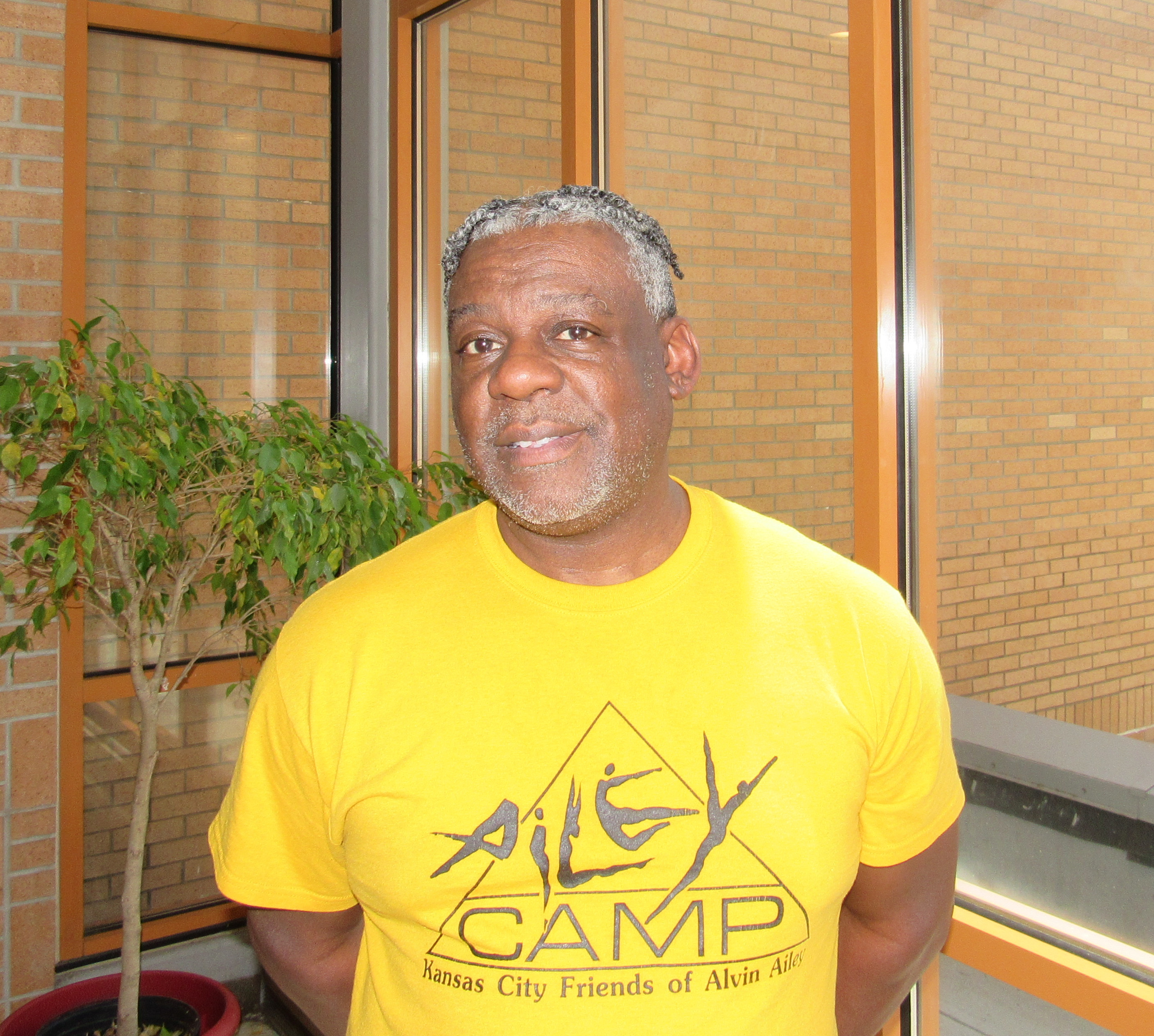 Tyrone Aiken – Missouri Camp Director
Tyrone Aiken (Amityville, NY) is the Chief Artistic Officer for Kansas City Friends of Alvin Ailey and serves as the AileyCamp Missouri Director for 2022. He is a graduate of the Ailey School with a Certificate in Dance and Hollins University and a MFA in Dance. Tyrone has danced with Cleo Parker Robinson Dance, Jubilations!, Blue Mercury and Ethos… a dance theater company. He has Choreographed for Virginia Johnson, and the Dance Theater of Harlem Ensemble. He is a member of the African American Artist Collective, ands serves on the Municipal Arts Commission. His awards include the Pinnacle Award for Arts Excellence, Neighborhood Hero Award from Bank of America, the Robert A. and Dr. Phyllis Bernstein Humanitarian Award from the Jewish Family and Children Services Kansas City. This is Tyrone's 29th year with AileyCamp.
KeAnna Booker – Missouri Camp Administrator
KeAnna Booker ( Kansas City, MO) is an Alumni of Lincoln College Prep Academy. Go Tigers! I continued my education at Graceland University and graduated with a Bachelor's in Accounting and a Bachelor's in Business Administration. "What can I say, I love numbers!" She currently work as an Administrative Assistant in KCK and as a Virtual Executive Assistant for multiple Kansas City local businesses. In her free time, you can find KeAnna out exploring the local art fairs, trying new restaurants, fishing, and traveling. She also enjoy cooking for her family and friends. This is KeAnna's second year at AileyCamp.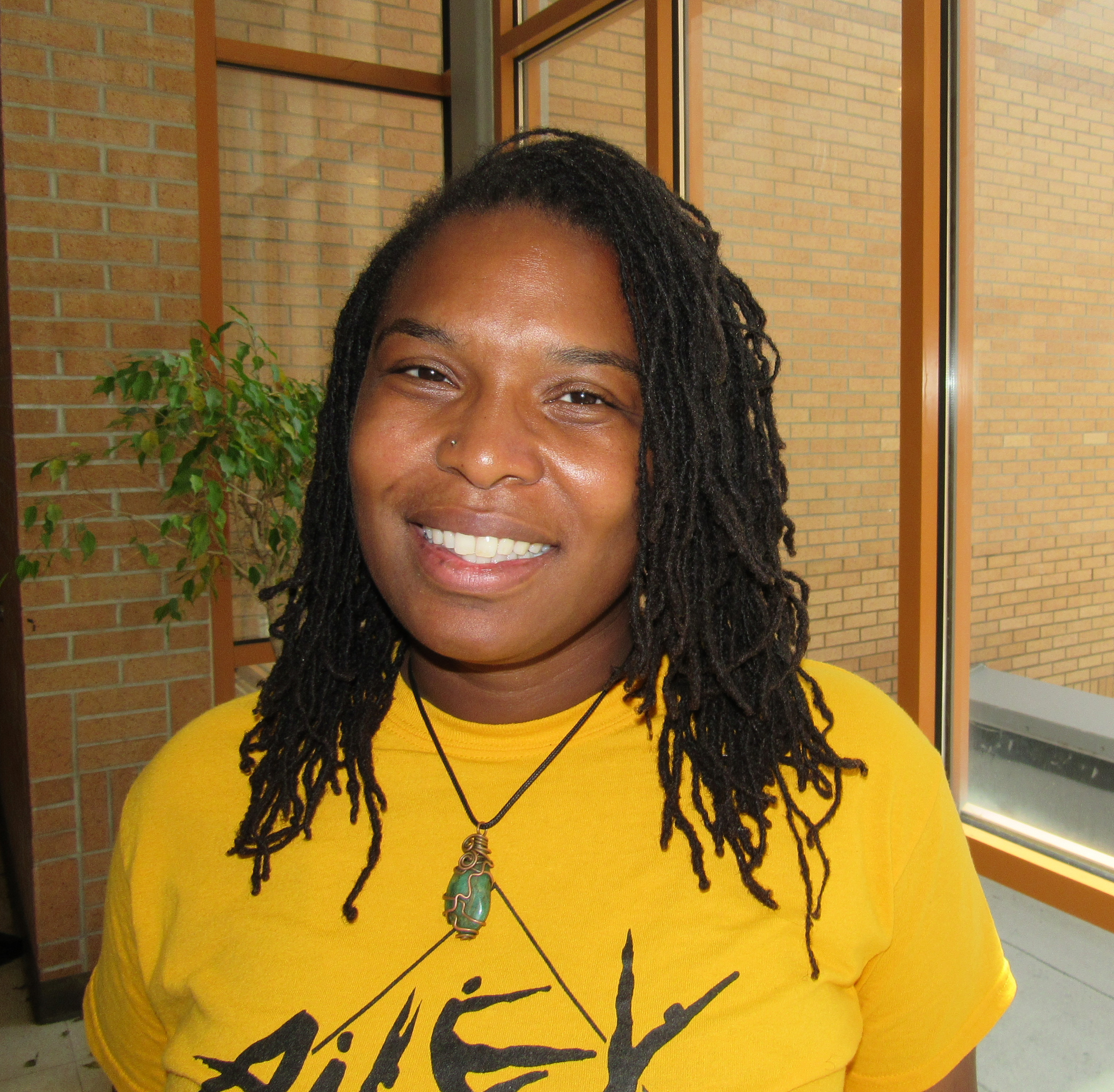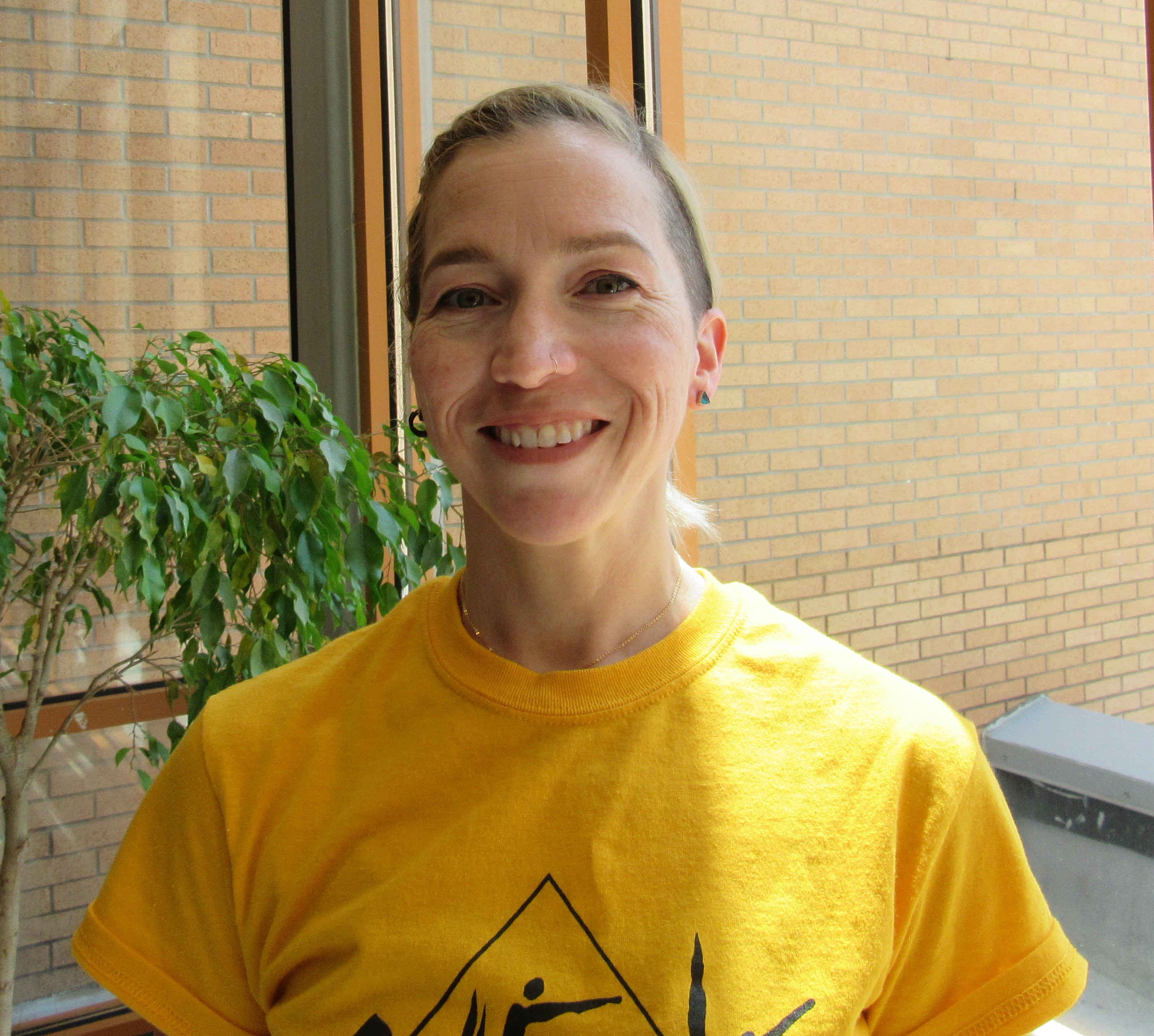 Courtney Collado – Missouri Ballet Instructor
Courtney Collado (New York, NY) is a professional dancer, choreographer, and Master Pilates instructor.  After training at the Colorado Ballet (Denver, CO), Boston Ballet, Walnut Hill School for the Arts (Natick, MA), Contra Costa Ballet (Walnut Creek, CA), Cleo Parker Robinson Dance Ensemble (Denver, CO) and Jacob's Pillow (Lee, MA). She holds a BFA in Dance from New York University and a MFA in Dance Performance from Hollins University. Ms. Collado has danced professionally with companies in New York City, Denver CO, Topeka KS, KCFAA's Setting the Stage and currently resides in Kansas City, Missouri. She operates a small corrective movement practice within the medical practice Health Studio KC. In January 2020, Courtney completed a course of study in pedagogy at the Zurich University of the Arts in Switzerland with Naomi Perlov, Director of the Maslool – Bikurey Ha'Itim in Tel Aviv, Israel. Ms. Collado is thrilled to take the stage with KCFAA again. This is Courtney's first year with AileyCamp.
Morgan Freeman – Missouri Jazz Dance Instructor
Morgan Freeman-Vample (Kansas City, MO) is a professional dancer and choreographer. Morgan began her training at the age of five in African Dance. Morgan continued her dance training at Kansas City Middle School of The Arts and studied with The McFadden Brothers. Morgan also studied modern, Jazz, and ballet, and tap at AileyCamp and Joined AileyCamp The Group. Morgan matriculated to Paseo Academy of the Fine and Performing Arts graduating with a 3.75 GPA. Morgan's professional dance experiences include Owen/Cox Dance Group, Weirdo Dance Crew, local legend Tech N9ne and Strange Music Entertainment.  Morgan is excited about Hip-Hop and feels inspired when she shares what she loves about High Heels
Dance. Moving freely and connecting with other is the reason she became a choreographer and instructor.  She is passionate about learning and teaching others through dance. This is Morgan's second year as an instructor with AileyCamp.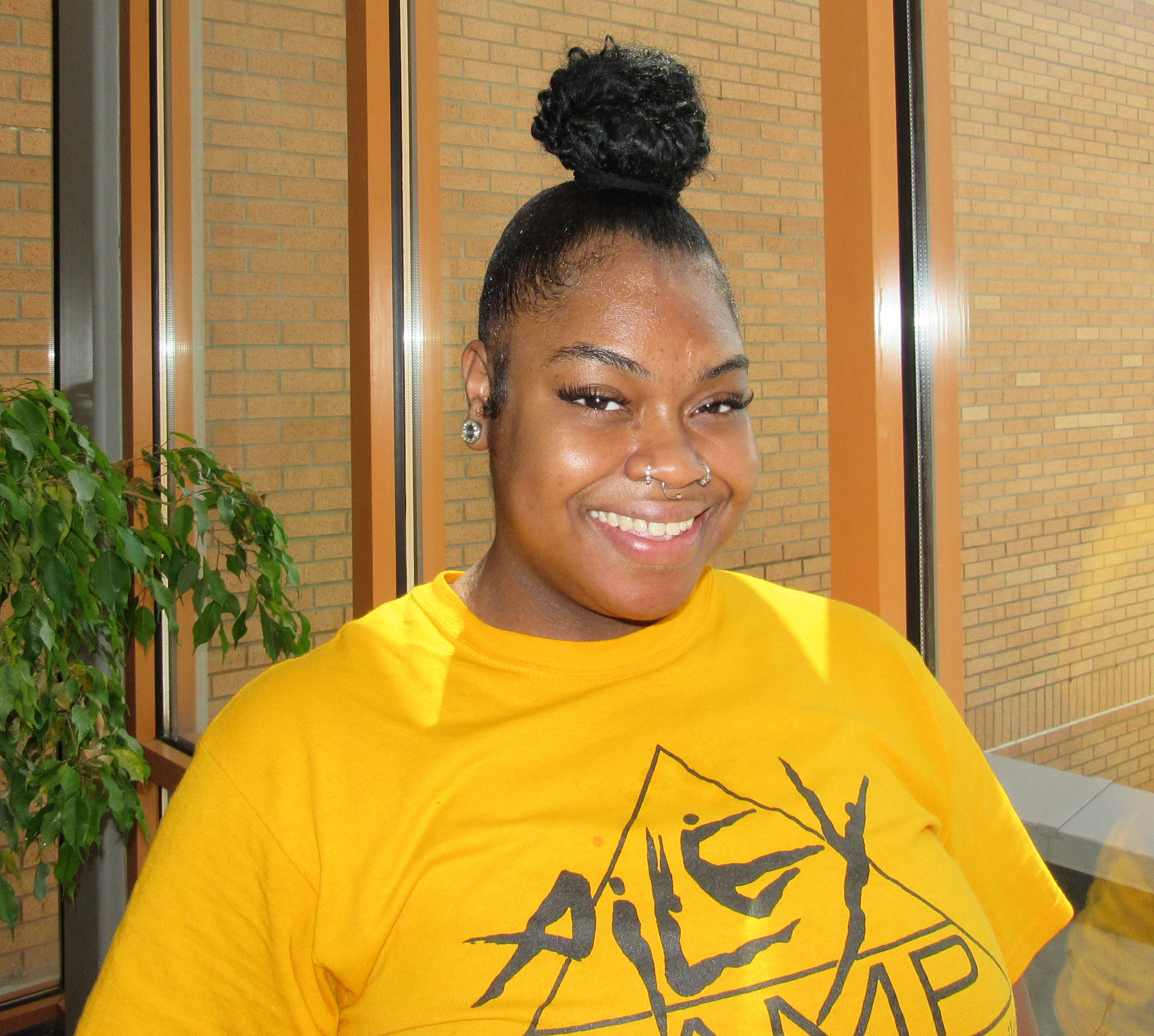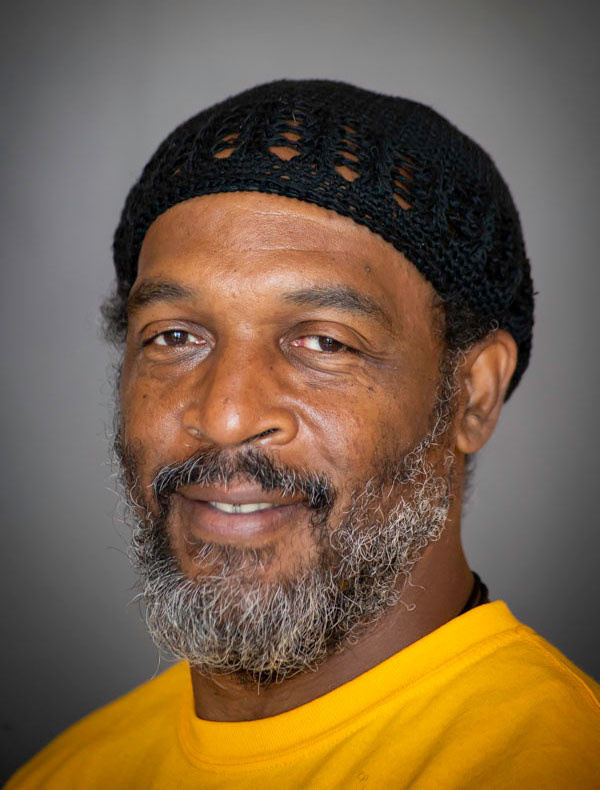 Theodore "Priest" Hughes – Missouri Creative Communication Instructor
Theodore "Priest" Hughes (Kansas City, MO) is a professional spoken word performance artist, teaching artist, actor and community advocate for over 25 years. He has been a creative communication teacher with AileyCamp helping to create a safe haven for young people to express themselves, find their voice and most importantly be heard. This is Theodore's 9th year at AileyCamp.
Marcus Johnson – Missouri Modern Dance Instructor
Marcus Johnson (Chicago, IL) was introduced to dance through the dance ministry at New Life Covenant Church Southeast. He later began his formal training at Hubbard Street Dance and Deeply Rooted Dance Theater where he received his most influential training under the tutelage of Nicole Clarke-Springer and Jessica Miller-Tomlinson. He performed with Deeply Rooted Dance Theater; Hubbard Street Dance; , and The Joffrey Ballet of Chicago and KCFAA's Setting the Stage. Additionally, he danced in popular musicals in Chicago including Testimony (Mahdi Theater Co.) and Black Nativity (Congo Square Theater Co.) Mr. Johnson is currently a third-year student at the Conservatory of Music and Dance at the University of Missouri Kansas City. This is Marcus's second year with AileyCamp.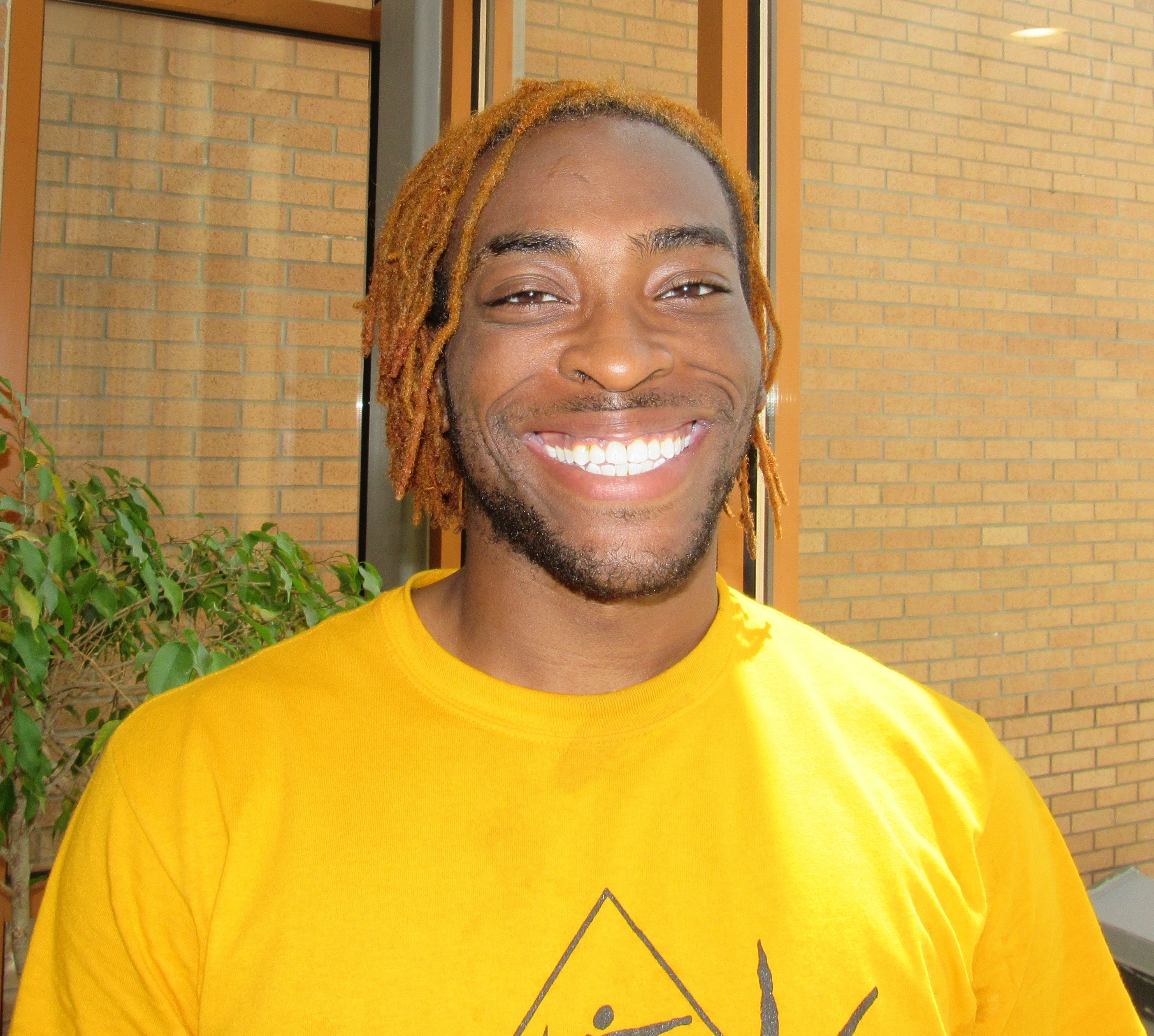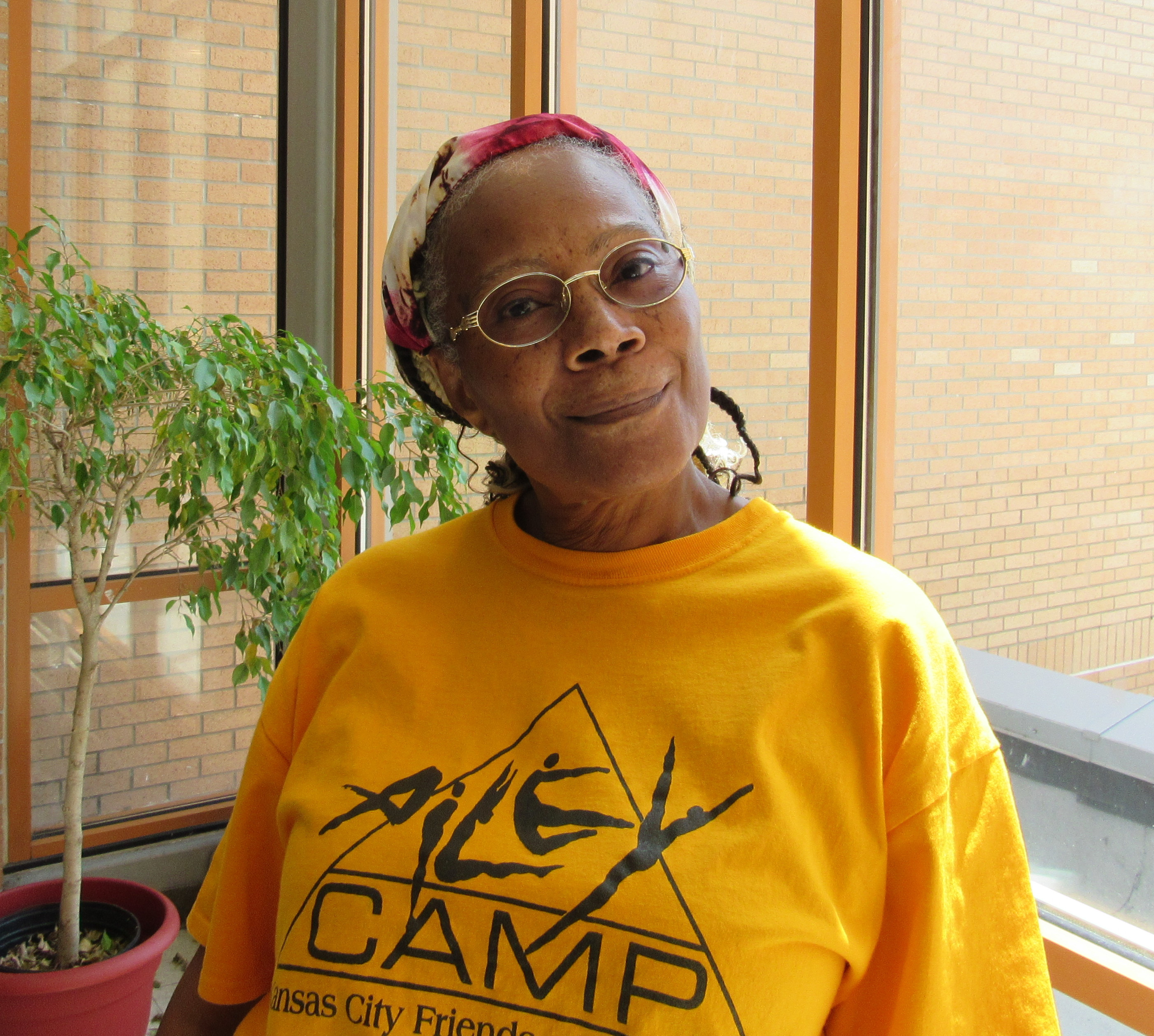 Kordie Marsenburg – Personal Development Instructor
Toinette Tamayo – Missouri Tap Instructor
Toinette Evelyn Tamayo (Kansas City, MO) is a third generation dancer. She was trained by her mother Evelyn Lee. Ms. Lee is an important part of dance history in Kansas City as a member of the Ebony Dancers and the Slick Chicks. She also studied dance at UMKC with Tatiana Douvadusku and in New York with Dance Educators of America and Dance Masters. Ms. Tamayo is considered the first African American Female with the Kansas City Ballet and performed Alvin Ailey's Memoria.  Ms. Tamayo has taught all forms of dance throughout the greater Kansas City area including KCPS. She taught dance for Kansas City Parks and Recreation for 20 years and formed the Dance Revolution a competitive dance team. Ms. Tamayo awards include Best Choreography from Dance America Dance Competition, International Dance Challenge Dance Competition and a "A Kindest Kansas Citian" award. This is Toinette's second year with AileyCamp.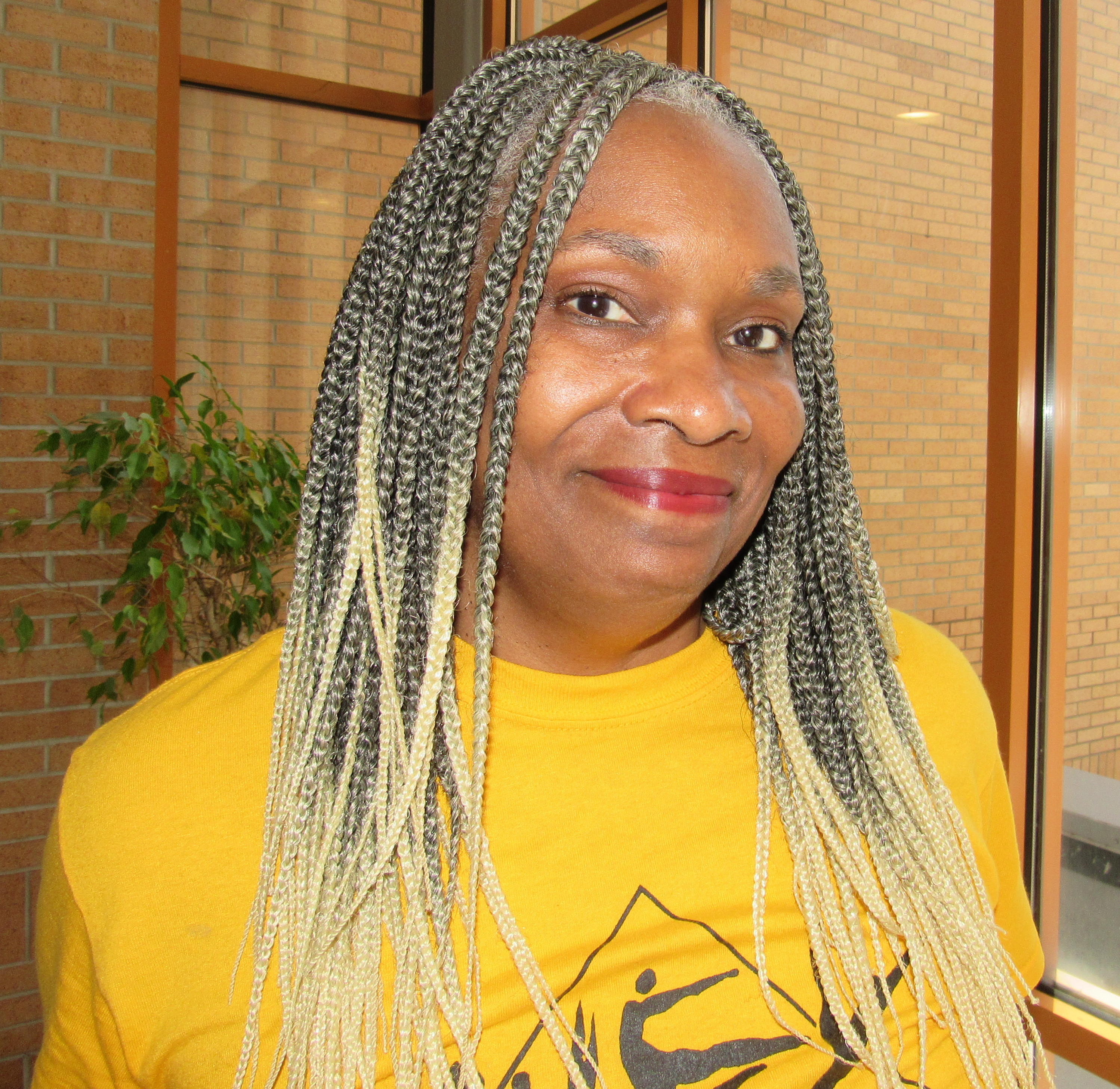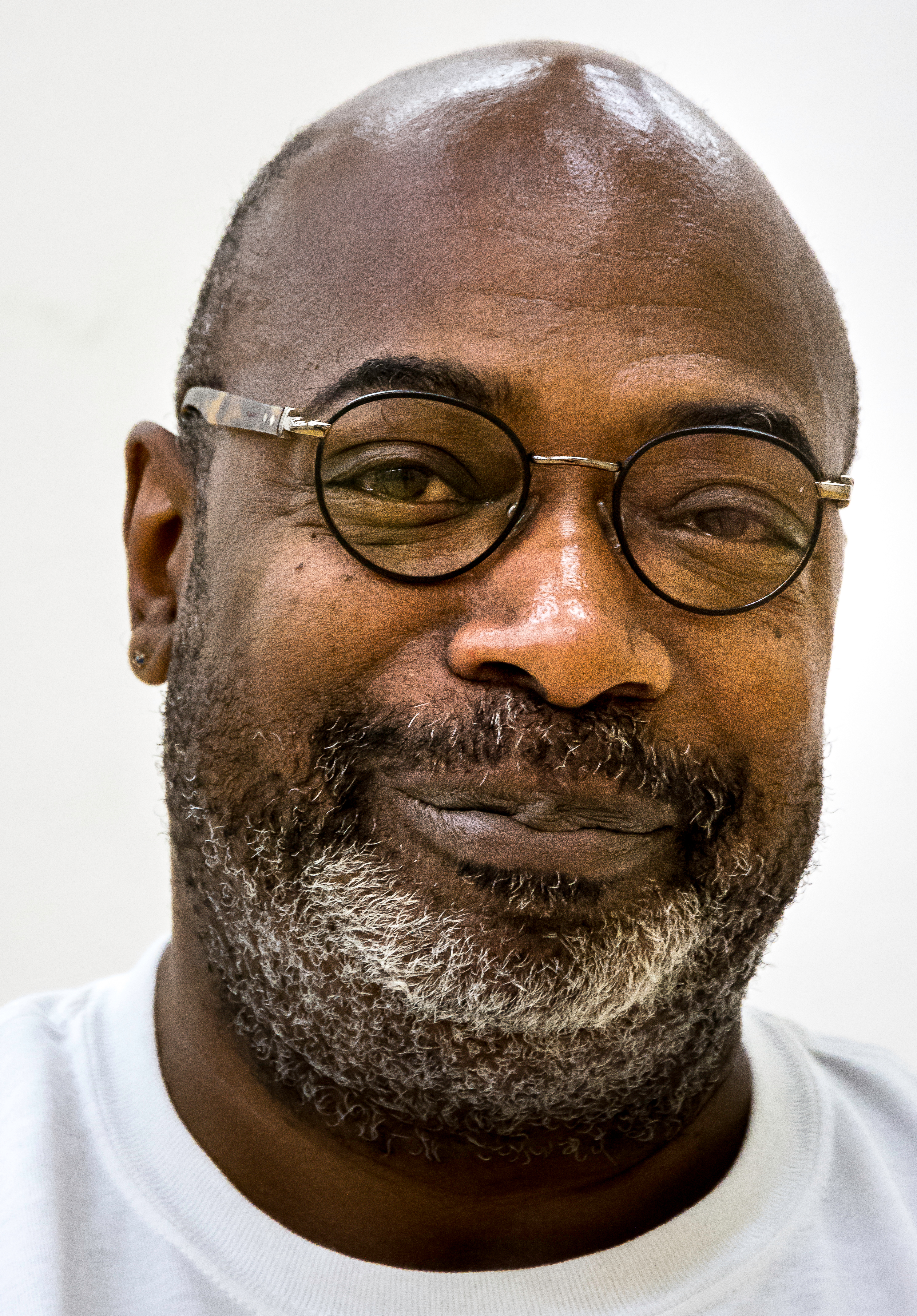 Jaisson Taylor – Percussion Instructor
AuJanai Hawkins – Group Leader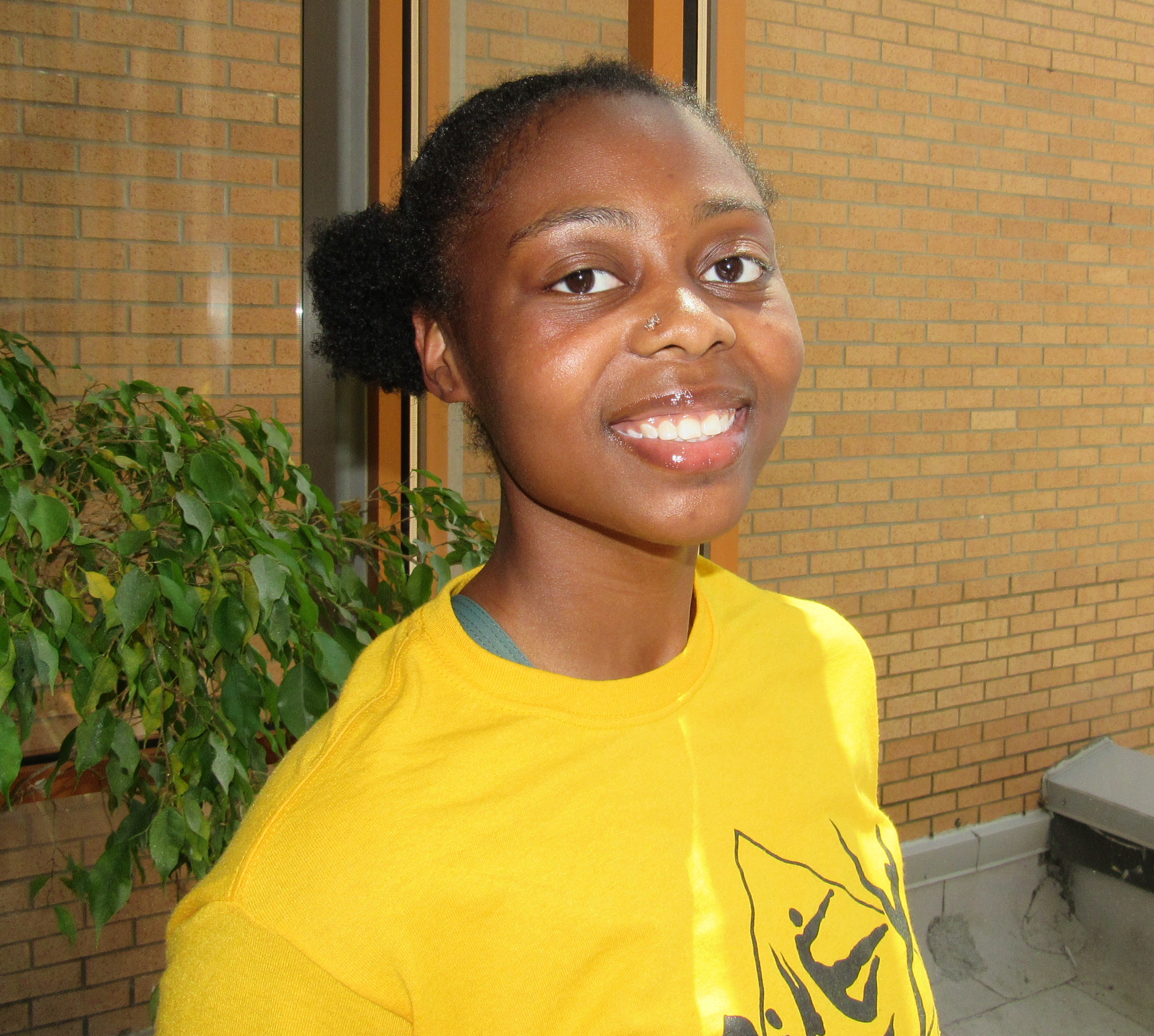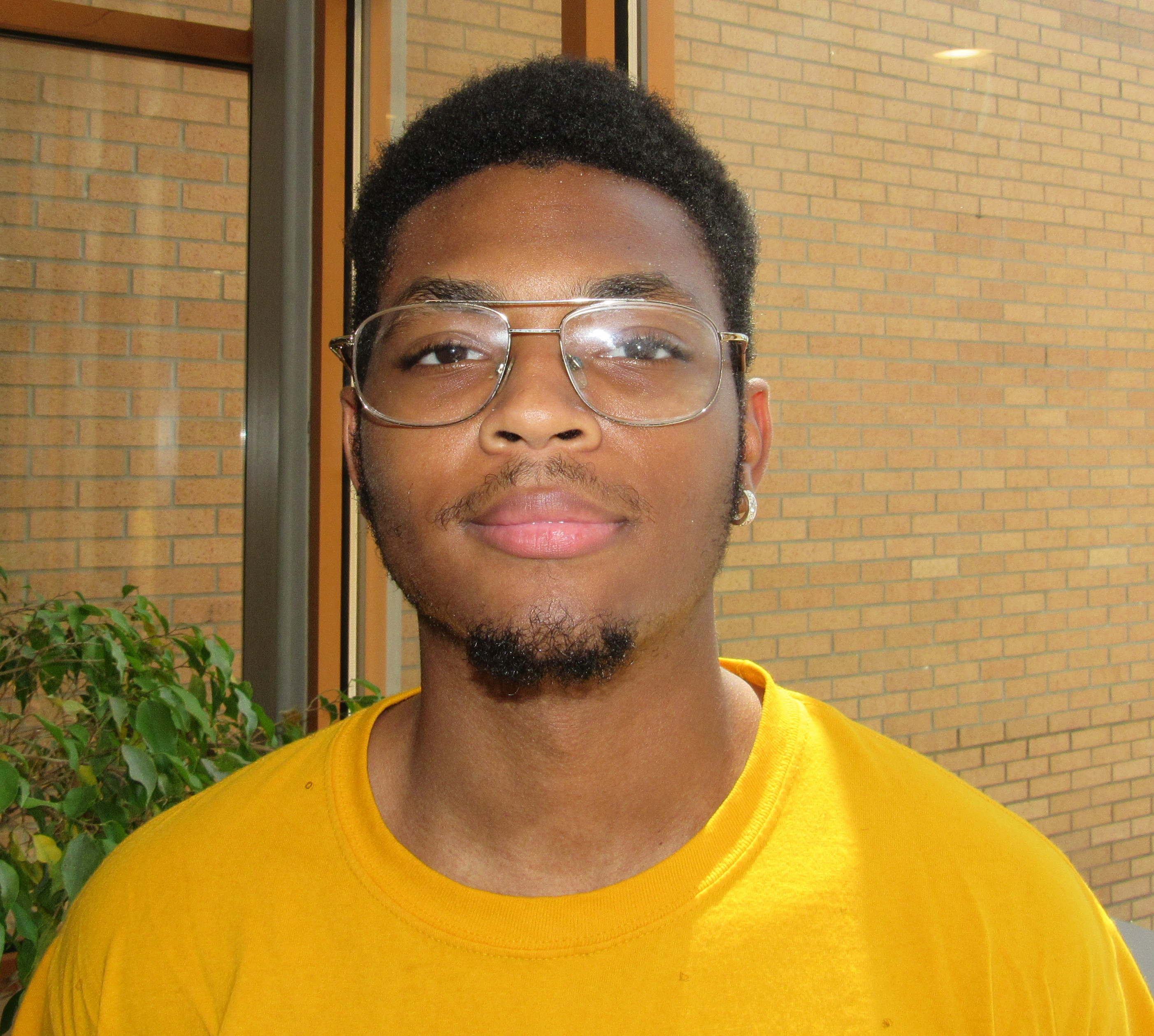 Michael Paul Lang – Group Leader
Michael Paul Lang (Kansas City MO) is a sophomore at Ottawa University on a basketball scholarship. He is passionate about learning, sports, and his college experience. This is Michael's second year with AileyCamp.
Dai Raine McKinney – Group Leader
Dai Raine Mckinney (Kansas City, MO) is enrolled at Penn Valley Community College. She attended AileyCamp in 2015 and AileyCamp the Group from 2016 through 2020. Dai loves drawing, painting, writing, and dancing. She is in the process of reconnecting to her art as a practice and excited to return to AileyCamp. This is Dai's second year with AileyCamp.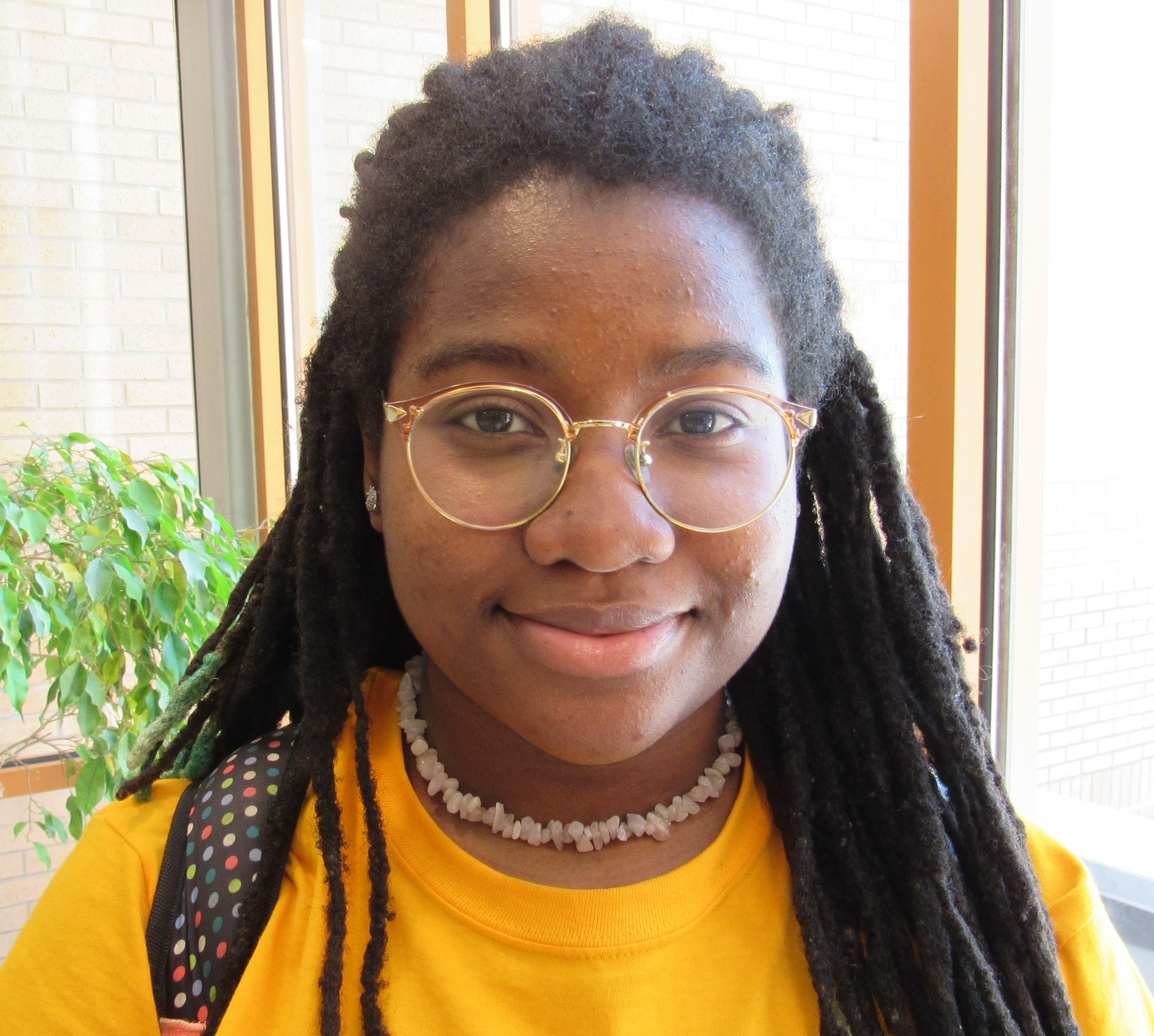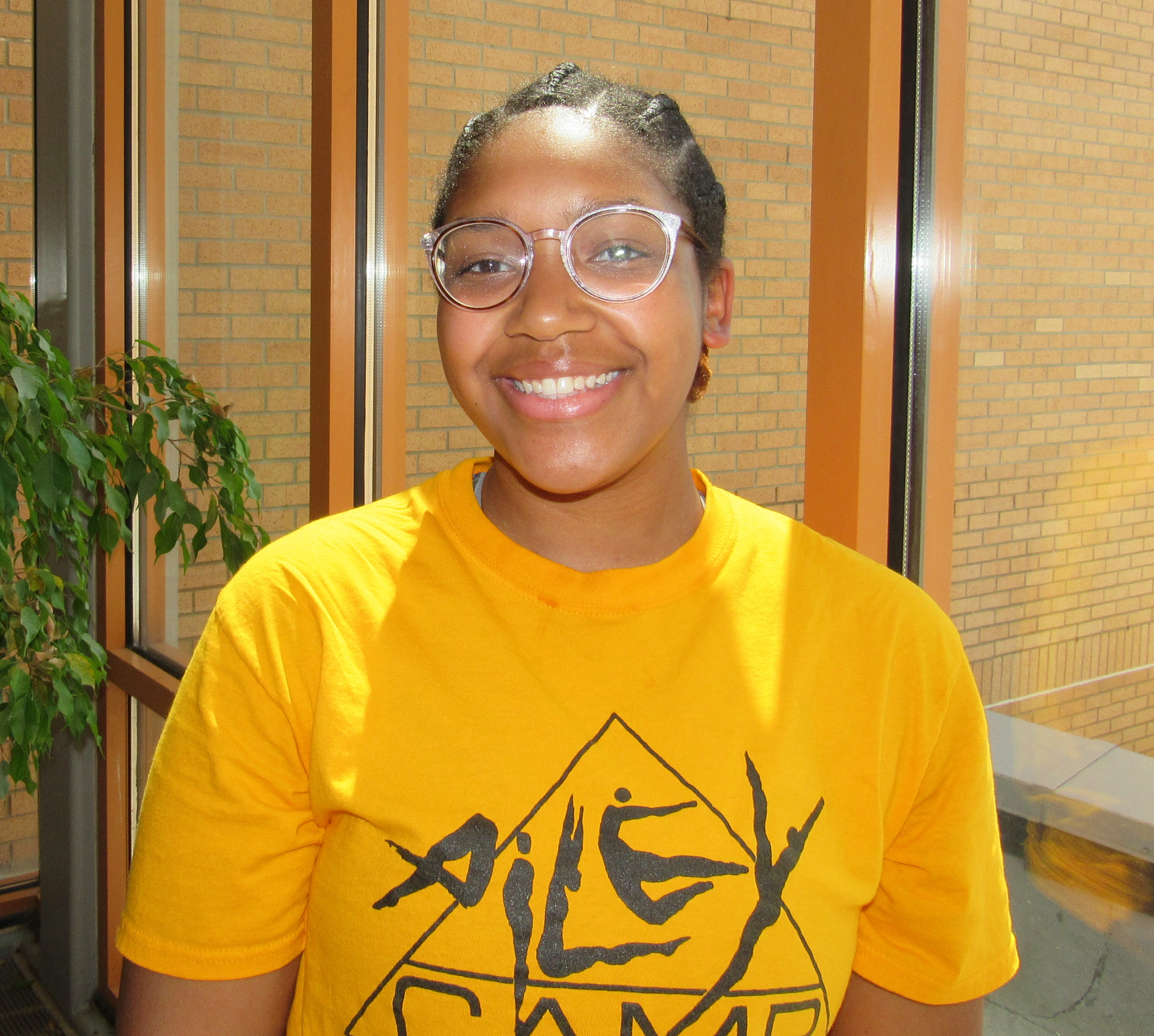 Tori Wyatt – Group Leader