Not just One—Thousands Impacted by Your Generosity
As a small non-profit, we have been greatly impacted by the Coronavirus pandemic.  A gift in any amount can help us continue to provide programs and services to youth throughout the Greater Kansas City area.  Please fill out the form below to make a donation.
HELP US INSPIRE PEOPLE AND CHANGE LIVES.
Join KCFAA today and support the only arts organization in Kansas City with a 35-year commitment to diversity and inclusion.
Why I Support KCFAA
Jaileah X. Huddleston, Assistant Secretary and Corporate Counsel – Securities and Finance at Kansas City Power & Light Company (KCP&L)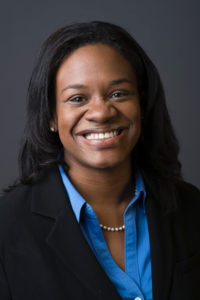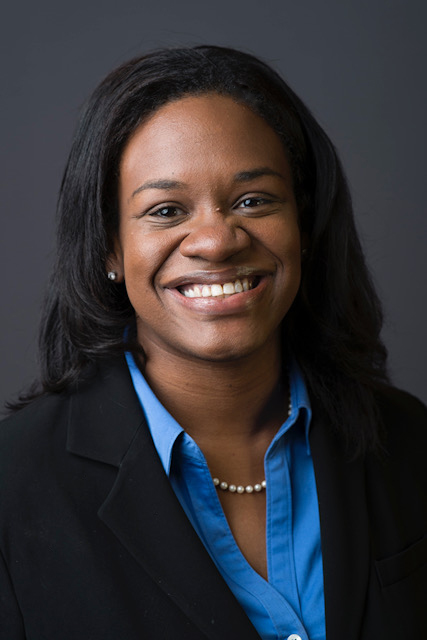 I began supporting KCFAA as a donor in 2014 by attending the annual Gala in support of KCFAA's education programs. I joined the board the same year. Over the years, my love for the organization has deepened alongside my knowledge of the scope and longevity of KCFAA's impact in the Kansas City community, and beyond with the creation of the national AileyCamp program.
I donate to KCFAA because I am passionate about the arts, the Kansas City community, and mentoring youth to teach them life skills. The impact I see KCFAA making in Kansas City is in being a helping hand in raising Kansas City's youth. I also see KCFAA bring issues of race and diversity to the public light through events that will help Kansas City be more inclusive.
My company, KCP&L, is a longtime supporter of KCFAA's education programs, annual Gala, and matches my support for KCFAA.
KCP&L believes it is important to support KCFAA because KCP&L is committed to improving life in communities that KCP&L serves. KCP&L's community investments program is directed in three areas: at-risk youth, economic/workforce development, and the environment. KCP&L supports agencies serving at risk youth due to socio-economic conditions.
A Former Student Becomes a Leader
Elaina Paige Thomas, Master Teaching Artist, KCFAA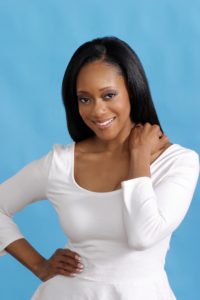 Confidence, self-assurance, and a positive body image, are qualities we all desire to have and instill in the children in our lives. Inspiring mentors and role models can help individuals develop these traits, as Elaina Thomas can personally attest from participating in the AileyCamp program.
A dancer since the age of two, Elaina's passion and talent grew as she aged. She knew early on, she wanted to follow her dreams of becoming a dance instructor, professional dancer and choreographer. Determination kept her working hard and achieving goals in the studio, but in her teenage years Elaina struggled, as many kids do, with self-confidence, body image, and her art.
The summer of 2002, Elaina was ecstatic when she learned of her acceptance into AileyCamp. AileyCamp was created by the legendary Alvin Ailey, whose vision inspired Elaina's early career and training.
Upon entering AileyCamp, Elaina was eager to grow as a dancer. She knew the program would help her reach new heights as a young artist. Early into the summer classes, she came to realize AileyCamp would give her so much more. "Ailey Camp was more than dance, it was about learning life skills," she shared.
Her accomplishments as an AileyCamper were her own. The seeds were planted and nurtured by group leaders and teachers who encouraged and inspired her. The hard work of thinking before acting, having a positive attitude and believing she was a winner—all AileyCamp disciplines—came from within.
Reflecting on her accomplishments and the gratitude for her mentors, it became evident to Elaina the gifts she received were ones she wanted to share. Years after graduating, Elaina returned to AileyCamp as a Group Leader, then dance instructor. She is now a KCFAA Master Teaching Artist. She motivates new groups of kids to inner strength and achieve new heights. "Dance continues to inspire," Elaina shared. "As someone who's now inspiring other young students, I find it important to help the kids figure out first how to love themselves." She continuously reminds students, "The dance studio is your sanctuary." This reassurance enables the freedom for young people to embrace who they are, and develop self-esteem and confidence in their unique abilities.
Elaina's journey was inspired from watching others she respected reflect qualities she desired to achieve. The encouragement given by these mentors helped her find the inner strength to reach these goals. She is grateful for the AileyCamp mentors in her life. Now, she's honored to be able to be a mentor for new AileyCampers and humbled by the inspiration she receives from the kids she teaches as she watches them achieve new heights.