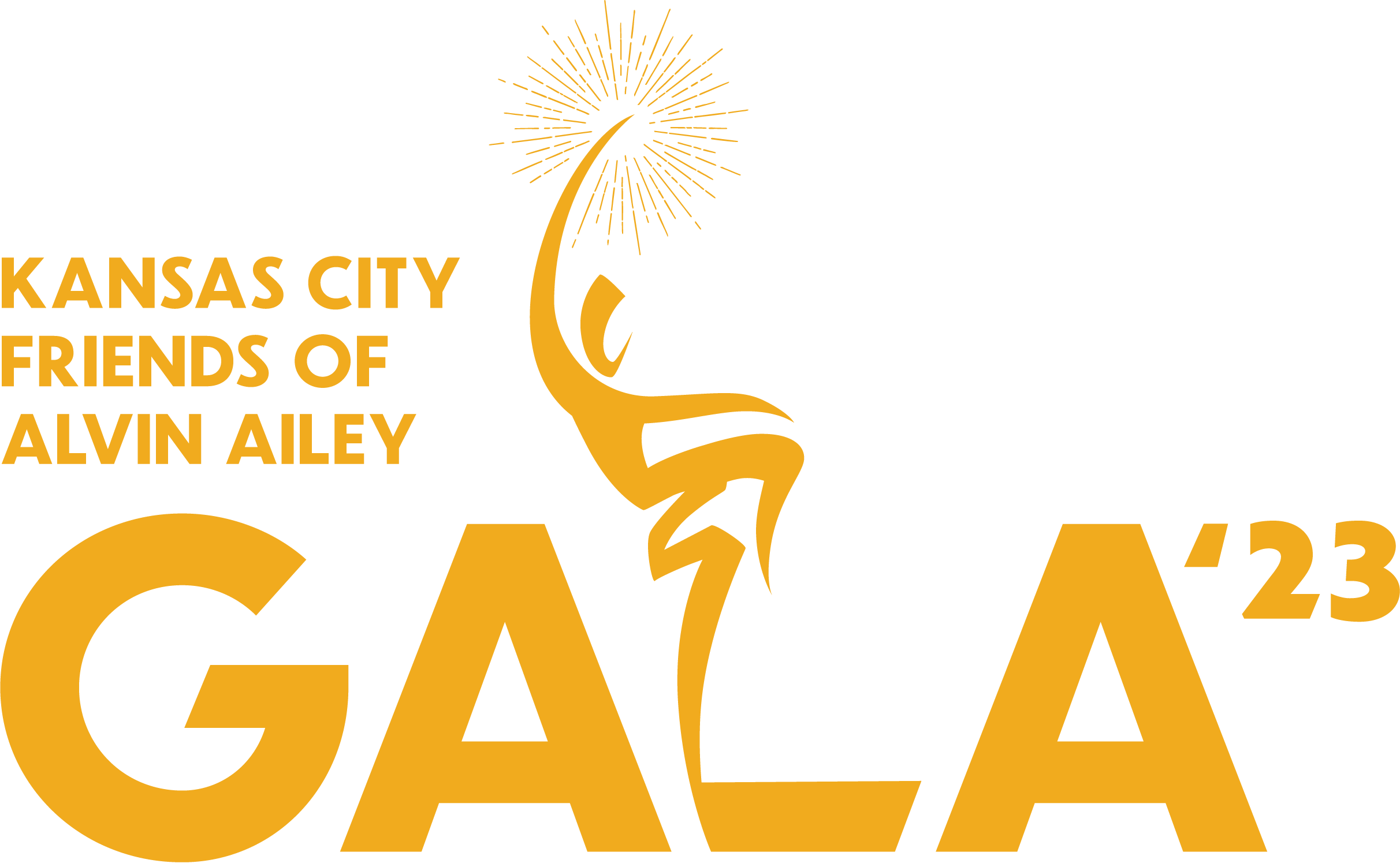 Patron Party*
Kemper Museum of Contemporary Art
March 23, 2023
Gala Performance
Kauffman Center for the Performing Arts
March 25, 2023, 5:30 PM
Dinner and Dancing
Loews Kansas City Hotel
March 25, 2023, 8:00 PM
Attire: Creative Black Tie
Gala tickets and sponsorships are sold out.
Only donations and payments for pledges accepted.
Thank you for your generous support!
A Glorious Return!
The Kansas City Friends of Alvin Ailey 2023 Annual Benefit Gala will be held on March 25, 2023. Come see Ailey's vision come to life with an entertaining and hypnotic repertory at the Kauffman Center for the Performing Arts.

We are thrilled to announce "The Glorious Return" of the First Company in Kansas City for the first time since 2017! The unforgettable performance will be followed by dinner and dancing at the Loews Kansas City Hotel.
Join us for "The Glorious Return" of the Alvin Ailey American Dance Theater!