Thank you to all who came out to enjoy A Conversation with Michael Arceneaux, author of the New York Times Bestseller I Can't Date Jesus.
DATE & TIME:
August 22, 2019
> Reception & Book Signing @ 5:30pm
> Moderated Discussion @ 7:00pm
LOCATION:
Unity Temple on the Plaza
707 W 47th St
Kansas City, MO 64112
Kansas City Friends of Alvin Ailey partnered with Vivien Jennings of Rainy Day Books to provide this opportunity to see Mr. Arceneaux as he discussed his instant New York Times Bestselling book – I Can't Date Jesus: Love, Sex, Family, Race and Other Reasons I've Put My Faith in Beyoncé.
The KCFAA Author Series' Presenting Sponsor is Spencer Fane LLP.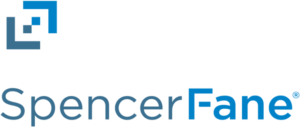 At Spencer Fane, our clients are certain that their interests are our priority, because they work with leaders – leaders who work decisively, execute with purpose and understand the importance of flawless timing.
Learn More at SpencerFane.com.