6:30 p.m. – 8:30 p.m. Evening Town Hall Meeting
(Why Vote) Is voting a right, privilege or just a waste of time?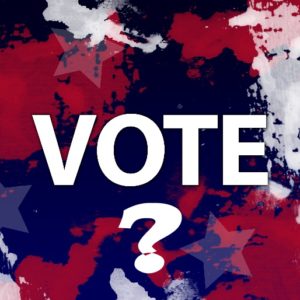 The elections in November are seen as some of the most important elections in a generation. How does Race, Place (red vs blue states) and issues of Diversity shape voter participation? What impact does the media including social media shape your views on important issues facing the nation today?
We invite the community to join us Tuesday, October 30, 6:30 pm, at the Gem Theater for this relevant topic discussion with our influential guests: Darren Canady, Jillian Hishaw, Esq., Rodney D. Smith Ed.D., Susan B. Wilson, Ph.D MBA. The Town Hall will be moderated by KCFAA Chief Artistic Officer, Tyrone Aiken and Kansas City's "Diversity Diva" Michelle Tyrene Johnson.
The Town Hall Meeting is an extension of the Symposium series on Race, Place & Diversity. Audience members are encouraged to ask questions and/or make brief statements in this town hall format. Participants are encouraged to use #KCFAASymposium and #KCFAATownHall to submit questions via Facebook and Twitter.
Where is the Town Hall?
The Gem Theater, 1615 E 18th St, Kansas City, Missouri 64108
What is it about?
Kansas City Friends of Alvin Ailey's symposium project directs attention toward fostering awareness of issues of diversity at the local, regional, national and international levels. Our goal is to deliver information and experiences that will impact, inspire and influence one's outlook on race, place and diversity. During our Symposium Series we invite featured speakers to share their contributions to the American cultural landscape and give important insights on race, diversity and its importance to America's success.
More information on our Symposium, Symposium Dinner
Kansas City Friends of Alvin Ailey is committed to a symposium project that focuses attention on fostering awareness of issues of diversity at the local, regional, national, and international level. The Symposium provides a candid discussion on race, place, and diversity, and how each influences the current condition and future of Kansas City.
The Town Hall event is one of three events that make-up the symposium project. The Symposium begins at 11:00 am with a luncheon, followed by breakout sessions and a panel wrap-up. Featured panelists explore relevant social issues with deep, systemic roots. Panelists also share important insights from their journey of life, struggle, and success to support an open dialog with participants to increase understanding. The Symposium Dinner honors national leaders in diversity and inclusion.