The Monique Pittman-Lui and Dr. Nason Lui Family Fund Challenge Grant
Helping to send Topeka students to AileyCamp Kansas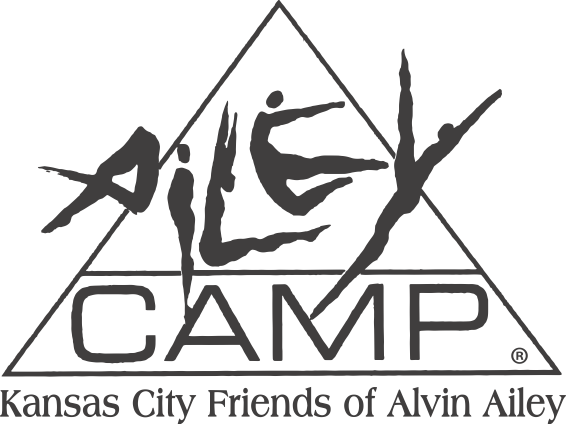 Kansas City Friends of Alvin Ailey is honored to continue the THE MONIQUE PITTMAN-LUI AND DR. NASON LUI FAMILY FUND CHALLENGE GRANT, started last year to coincide with AileyCamp's 30th Anniversary.
KCFAA conducts its programming in partnership with the Alvin Ailey Dance Foundation in New York, New York. The Foundation carries out the legacy of Alvin Ailey, a pioneering African American choreographer, by using the beauty and humanity of African American heritage to unite people of all races, ages, and backgrounds. KCFAA is a diverse community united by dance whose mission is to inspire and change lives.
Since 2011, Monique has worked to send up to 30 students a year from Topeka to AileyCamp Kansas. There are now more than 220 alumni in Topeka due to her efforts. Currently operating in 10 cities throughout the United States, AileyCamp is an innovative, six-week summer day-program designed to serve at-risk and underserved middle school students 5th thru 8th grade, and is regarded nationally as an effective early intervention model addressing societal problems of violence, drugs, neglect, hunger, and isolation while fostering leadership development.
Middle School students in Shawnee County attending public, parochial, and private schools are eligible to apply to AileyCamp. It is a safe place where 9-14 year old's are encouraged to explore their budding identities. Click here to learn more about AileyCamp.  In thirty years of operation, this coed award winning program has positively impacted the lives of thousands of middle school students at a crucial stage of their development and self-awareness. By using dance as a vehicle, AileyCamp empowers young people in the short but intense span of six weeks, to take control of their behavior.
Will you join us in supporting Topeka students and KCFAA events in Topeka? The Monique Pittman-Lui Challenge Grant is a way to double your giving in a one to one match. Since 2011 your support has helped hundreds of Topeka students attend AileyCamp, and thousands more Topeka students and families have participated in KCFAA programming, including Ailey Trio, Setting the Stage, Master Dance Classes, and the AileyCamp Final Performance. There are so many more that need our help. Will you join Monique and give "a little something" for the children at AileyCamp?
Sincerely,
John Hunter         Esmond Alleyne         Allan S. Gray II         Monique Pittman-Lui
KCFAA Topeka
6
Weeks students spend at the FREE Summer Day Program that was established in 1989
7
Hours-a-day students spend in the physically and mentally demanding program that uses dance as a means to positively impact participants
10
Cities across the United States that currently operate an AileyCamp
30
Years AileyCamp has been put on by the Kansas City Friends of Alvin Ailey
220
More than this number of 5th-8th grade Topeka students that have attended AileyCamp since 2011