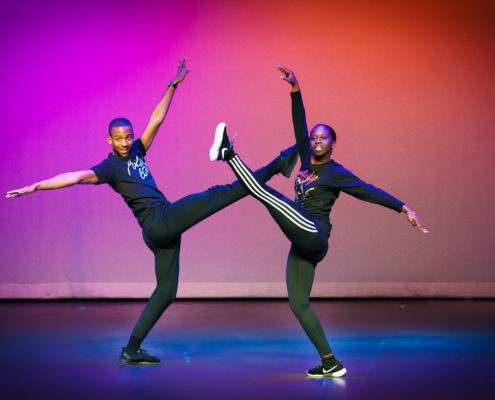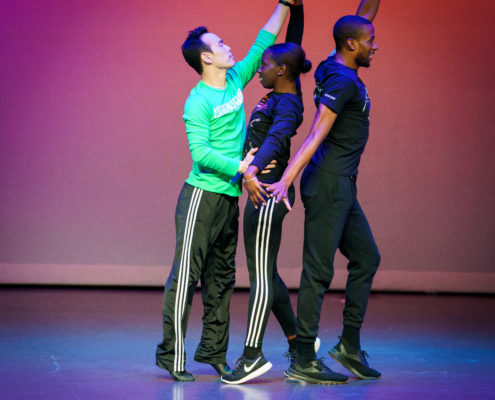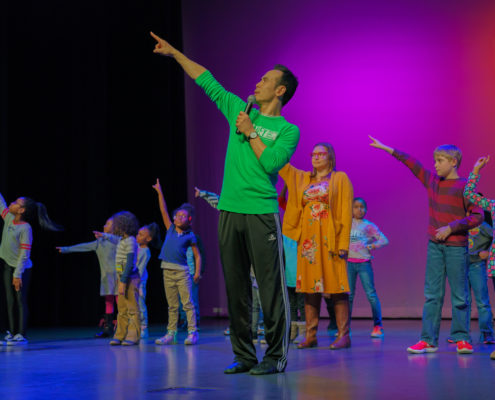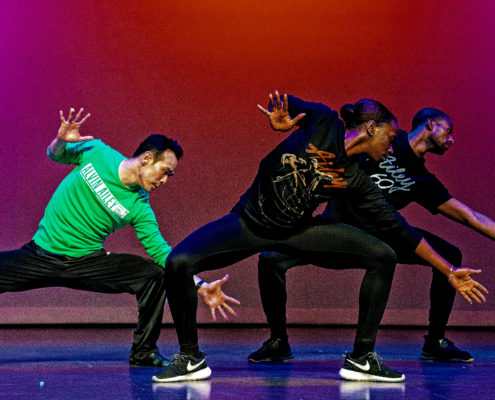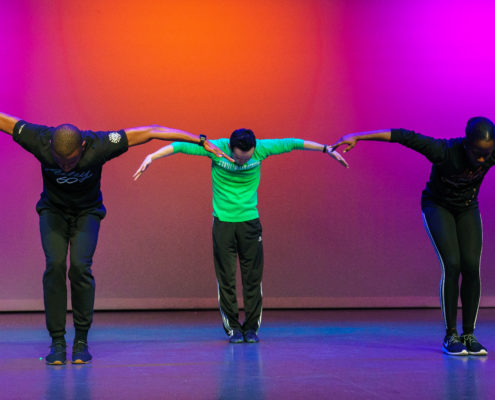 Ailey Trio – School Performances
Ailey Trio is an engaging 60-minute presentation with three dancers from the internationally acclaimed Alvin Ailey American Dance Theater performing brief excerpts from its current repertory. The presentation is an exciting blend of lecture, class, and informal performance, designed to provide a comprehensive dance experience that focuses on how an Ailey dancer develops the skills needed for success including the importance of exercise, hard work and artistic expression. The participants leave with a better understanding of what it takes to become a professional in any field.
Grades: Kindergarten through twelfth
Cost: $600 per performance
Dates/Time: January 9 – 13, 2023, during school day  (no dates in 2022)
Program Length: 50 minutes
Location: At Your School (Theater, Gymnasium or Multipurpose Room)
Requirements: 20′ x 30′ minimum floor area
Contact programs@kcfaa.org to schedule
Website: www.kcfaa.org/ailey-trio
Requirements: Floor area 20' x 30' minimum
Standards: 1.9, 12.1, 12.2, 12.3, 12.4, 12.7
1.9 Understands that many skills can be practiced until they become automatic, and that if the right skills are practiced, performance may improve.
12.1 Student uses movement and dance as a means to communicate a feeling, idea or story.
12.2 Understands dance as a way to create and communicate meaning.
12.3 Identifies movement elements and skills in performing dance.
12.4 Understands choreographic principles, processes, and structures.
12.7 Applies critical and creative thinking skills in dance.
Is your school an Arts Partner through Kansas City Young Audiences? KCFAA School Programs are listed in the ArtsPartners catalog.  KCYA-Arts Partners Catalog
Is Ailey Trio coming to your school or community center?
Click the button below to download your Ailey Trio Program Guide.
Educators: School Program Survey
Your feedback is important.
Come see the highly-acclaimed dancers from the Alvin Ailey American Dance Theater!
FREE Public Performance at the Gem Theater
1615 East 18th Street, Kansas City, Missouri 64108
Dates/Time: January 9 – 13, 2023, during school day  (no dates in 2022)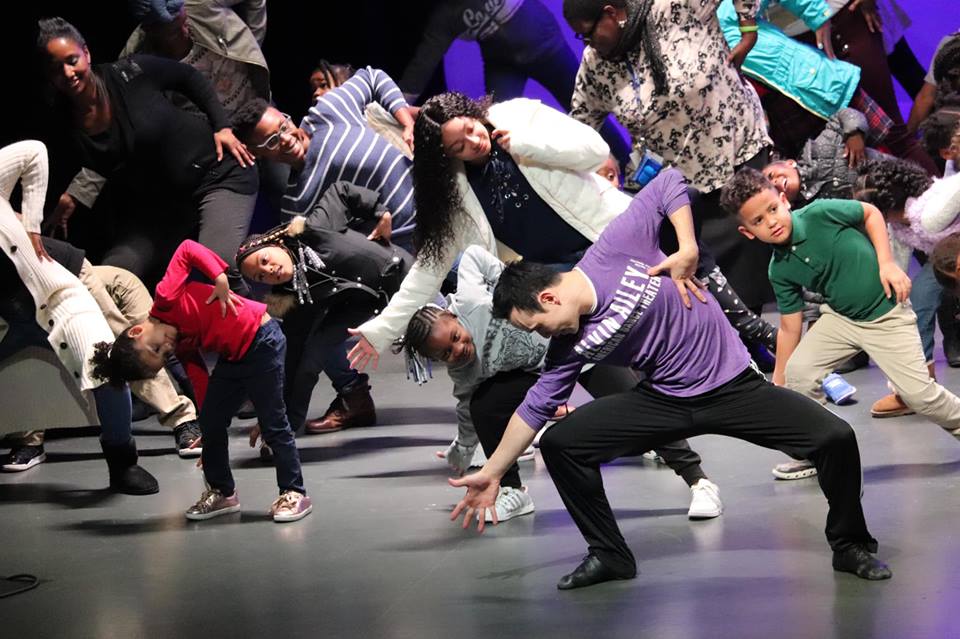 Ailey Trio, established in 1993, is unique to Kansas City and an important part of KCFAA's arts education programming.  Taking a short break from their rigorous schedule with Alvin Ailey American Dance Theater, three AAADT dancers bring their talent to KC to introduce Alvin Ailey's vision and legacy to students, supporters and community members.
"The trio is a great way to see Alvin Ailey American Dance Theater dancers perform the highly-acclaimed repertory straight from New York," said KCFAA Chief Artistic Officer Tyrone Aiken.
The Ailey Trio performance allows audience members to experience the elite dance style of AAADT and explore how dance is a connector to culture, physical fitness, sequencing and artistic expression. The program was created by KCFAA for Kansas City and replicated by AAADT to perform across the country.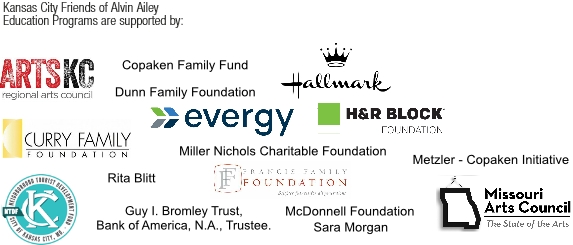 Ailey Trio 2019 Performance!